Adrien Gagnon Vision Ex Omega 3 (600mg)+ Lutein (20mg)
$874.00 & Free Shipping
Lutein protects the macula from free radical damage
Fish oil protects the retina and improves lutein bioavailability
Quick Response Customer Service
Replies within next working day on any issues you may have with your order.
Traceable Delivery
All orders are insured and shipped via a courier with tracking number to ensure that your orders are protected.
Secure Checkout
SSL Enabled Secure Checkout
Out of stock
Description
INTRODUCING
Adrien Gagnon Vision Ex Omega 3 (600mg)+ Lutein(20mg)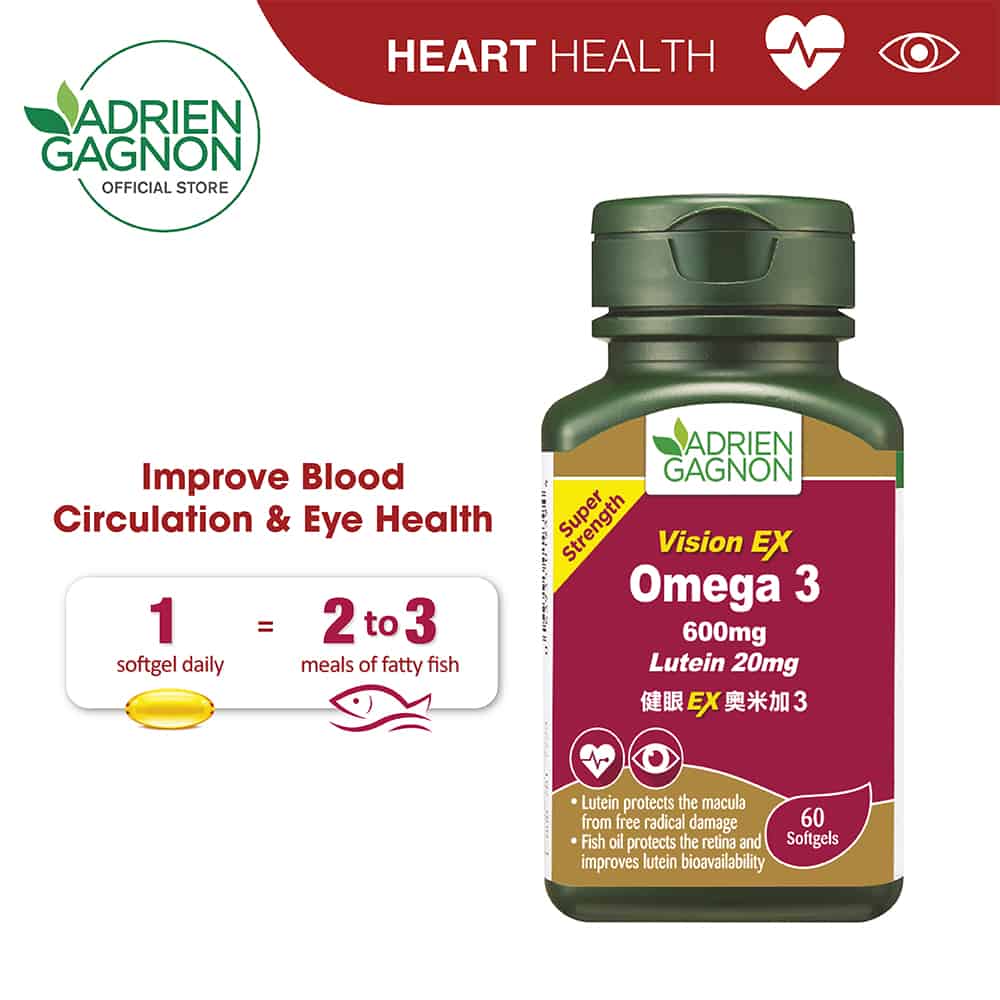 Omega fatty acids (DHA & EPA):
Help improve blood circulation and promote heart health
DHA:
Improves eye health
Lutein:
Helps to maintain eyesight, improve eye health in conditions
Fish oil:
Helps protect the retina and promote the absorption and application of lutein
High EPA contents and high Lutein contents
Contains good ratio of DHA: EPA at 2:1 plus lutein, which demonstrated in various medical studies; can improve blood circulation, health and retina/eyesight development
Advanced mixed formula to support heart and visual health together
Content:
60 Softgels
Dosage:
Adult take 1 capsule daily, after meal
1 softgel = 2 to 3 meals of fatty fish
Active Ingredients:
Fish Oil – 1000mg/tablet
EPA (Eicosapentaenoic acid) – 400mg/tablet
DHA (Docosahexaenoic acid) – 200mg/tablet
Lutein (from Marigold [Calendula officinalis] Flower Extract) – 20mg/tablet
Warning:
Do not take if pregnant/breastfeeding or if skin pigmentation occurs after taking or sensitive to Composite
Purchase now!